Sustainability — paving our way to a greener future
We do things differently because we must.
Ināia tonu nei, the time is now.
There's no more time for waiting; our planet needs our help. We take climate change seriously and recognise the importance of making sustainable choices. We're not perfect — nobody is. But we endeavour to generate positive impacts.
Building an ethical business framework.
In 2021, we created an ethical business framework covering how Chia Sisters' business model, operations, and governance impact people and the planet.
We chose to create this framework through B Corp to gain an objective perspective on areas for improvement. B Corp envisions a global economy that uses business as a force for good — a future we wholly support.
In this same year, we attained B Corp Certification. With a score of 118.6, Chia Sisters ranked among the top 5% of B Corp Certified businesses worldwide for our environmental impact.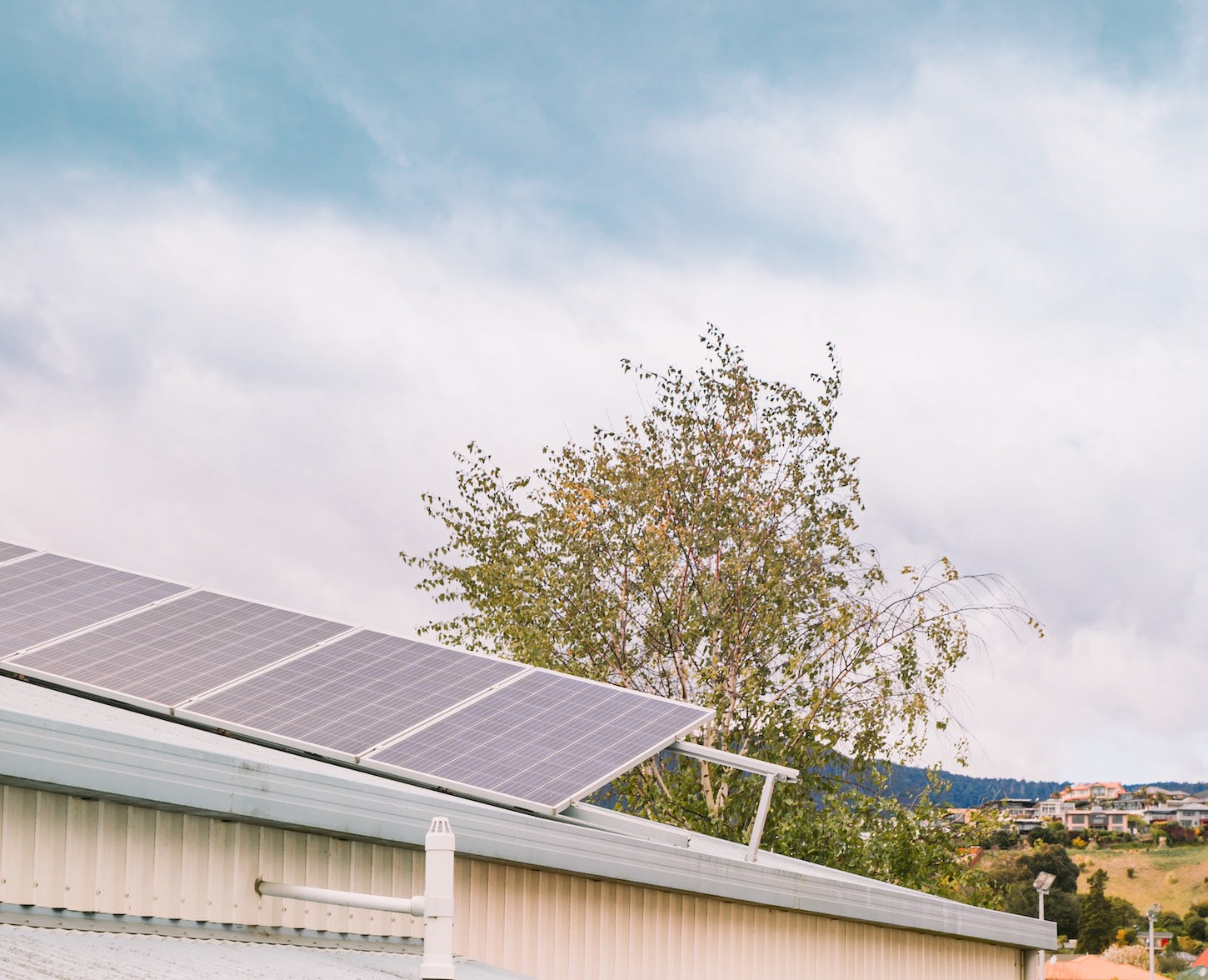 Aligning with global sustainability goals
When looking toward the future, we hold a strong focus on the United Nations 17 Sustainable Development Goals (SDGs). Here are a few ways we're working to achieve the SDGs by 2030.
Goal 13
Climate Action
In July 2019, Chia Sisters became an Ekos certified Zero Carbon and Climate Positive company. This accreditation means our overall business activity is actually reducing carbon in the atmosphere.

We actively encourage other businesses to join us in taking the action needed to heal our planet.
Goal 7
Affordable and Clean Energy
In 2018, we lined our factory roof with 32 solar panels and became New Zealand's first solar-powered juicery. Our solar panels can harness up to 16,000 watts of energy from the sun each hour.

Often, we find our factory has stored more energy than we need to spend. When this happens, we send what we don't use back to the grid.
Goal 12
Responsible Consumption & Production
When Chia Sisters launched in 2013, we chose to bottle in glass — an infinitely recyclable material.

In 2020, we took our packaging one step further and launched 750ml recycled glass bottles for sharing, along with the option of refilling from kegs for a packaging-free solution.

By 2025, our goal is to have 50 per cent of sales come from customers using our kegs to refill.

Goal 8
Decent Work and Economic Growth
Our people are our greatest asset. They're the minds behind our innovative creations and the hearts that guide our business decisions. These are among the many reasons why we invest in our team's happiness and wellbeing.

In 2017, Chia Sisters became Nelson's first Living Wage Employer. This accreditation verifies that our employees are paid enough money to have a quality lifestyle — something every business should support.

Goal 3
Good Health & Wellbeing
We proudly produce New Zealand's most nutritious, all-natural drinks. Chia Sisters' beverages have no added sugar, artificial colours, or preservatives.

We utilise science and technology to extract the full nutritional power of plants and craft delicious drinks that support everyday life.
Aligning with Ekos

To measure and reduce our carbon footprint, we follow Ekos' framework for carbon offsetting.

Ekos is a New Zealand based company that's investing in nature. Over time, they've built a community of like-minded businesses aiming to offset carbon emissions and heal the planet.
In July 2019, Chia Sisters gained Zero Carbon and Climate Positive status, accredited by Ekos. These achievements marked a big step in our journey toward a greener future.
Zero Carbon vs Climate Positive

Zero Carbon status recognises companies offsetting 100% of their emissions.

Climate Positive status recognises companiesoffsetting more than 120% of their emissions, meaning it does more than cover its tracks.
We couldn't have achieved these certifications without continuous research, development, and improvement. And it's with the passion of our ambitious team that we've kept moving forward.
With your support, we can reduce Earth's carbon.
By keeping our business running, we offset more carbon than we create — we're climate positive. So when you shop with Chia Sisters, you're supporting a company that's doing right by the planet.
Shop with Chia Sisters
Encouraging businesses to aim for Zero Carbon.
We believe that every business should pay for its negative impacts on the planet. But that's easier said than done.

To support other businesses in reducing their carbon emissions, we launched Businesses for Climate Action. The cause is led by volunteers across Te Tauihu (northern regions of the South Island) who assist business owners across the country.
Our long-term goal is to achieve a Zero Carbon Aotearoa. Want to take action? Get in touch. Our team is ready to help.