Cacao Superfood Smoothie x12 Pack
Cacao, Banana & Hemp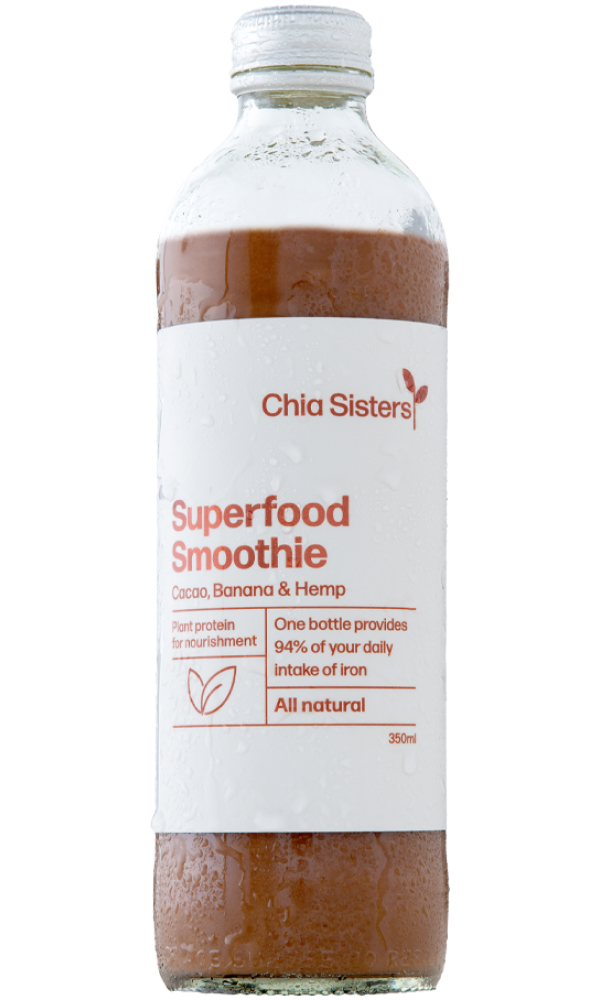 A nourishing blend of cacao, banana, strawberries, chia flour, and hemp plant protein.
Naturally rich in iron and velvety smooth in consistency, this beverage provides a powerful and delicious source of plant protein for sustained energy throughout the day.
Nutrition Information & Ingredients
Shipping
Supporting our world
one sip at a time
All-natural Ingredients
B Corp Certified
Zero carbon Certified
New Zealand Made
Living Wage Employer
Climate Positive Certified
Enhancing nutrition
We dedicated years of innovation toward our Superfood Smoothies. Our goal was to create a delicious, velvety, and deeply nourishing smoothie using plant-derived protein. And with time, we made it happen.
The key to our formula? Powder-fine hemp plant protein (using only hulled hemp seeds for optimal nutrients), blended with chia flour and water. When combined with fresh fruits, berries, and cacao, these ingredients create a rich smoothie with a balanced consistency.
To produce the drinks, we use a custom-built technology that extracts the full nutrients and flavour from the ingredients, resulting in a plant protein smoothie like no other. It's all-natural, nutritious, and tastes like a treat.

Plant Protein

Iron

Magnesium
Prebiotic Fibre

Plant Omega 3
Feel the difference

Sustained energy
The Cacao Superfood Smoothie is packed with iron which contributes to energy production, and the reduction of tiredness and fatigue.

Better mood
Magnesium is a vital nutrient for healthy brain function and energy production. Because the Cacao Superfood Smoothie is naturally rich in magnesium, the drink can contribute to normal psychological function, assisting your mood levels.
Improved digestion
The Cacao Superfood Smoothie naturally contains fibre which contributes to keeping you regular, helping maintain good gut health.

Metabolism support
Magnesium is essential for maintaining your body's energy production and boosting your metabolism. With 82% of your RDI of magnesium, the Cacao Superfood Smoothie is an excellent source of normal energy metabolism support.
Let's talk about hemp
Hemp Seeds
Produced by mature hemp plants, hemp seeds have crunchy outer shells which can be bitter in flavour.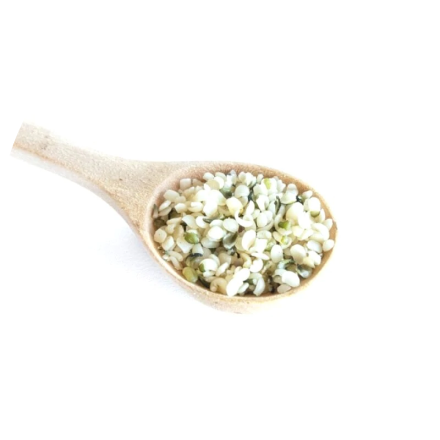 Hemp Hearts
By removing the outer shell from a hemp seed, you access the hemp heart, a softer kernel full of nutrients.
Powder-fine Hemp Hearts
We use powder-fine hemp hearts to power our Superfood Smoothies with dense hemp plant protein.
4.9
Reviews
4 Reviews
Love it!
Another fantastic Chia Sisters product!
New Zealand
Love the drinks!
Delicious!
Guest Blog by Tony Dodds, NZ Olympic Triathlete
Even though I was sponsored by another supplement company for sports drinks while I was training, I always asked for a box of Chia Sisters.
Read the story