Chia Sisters Health Pack x24 Pack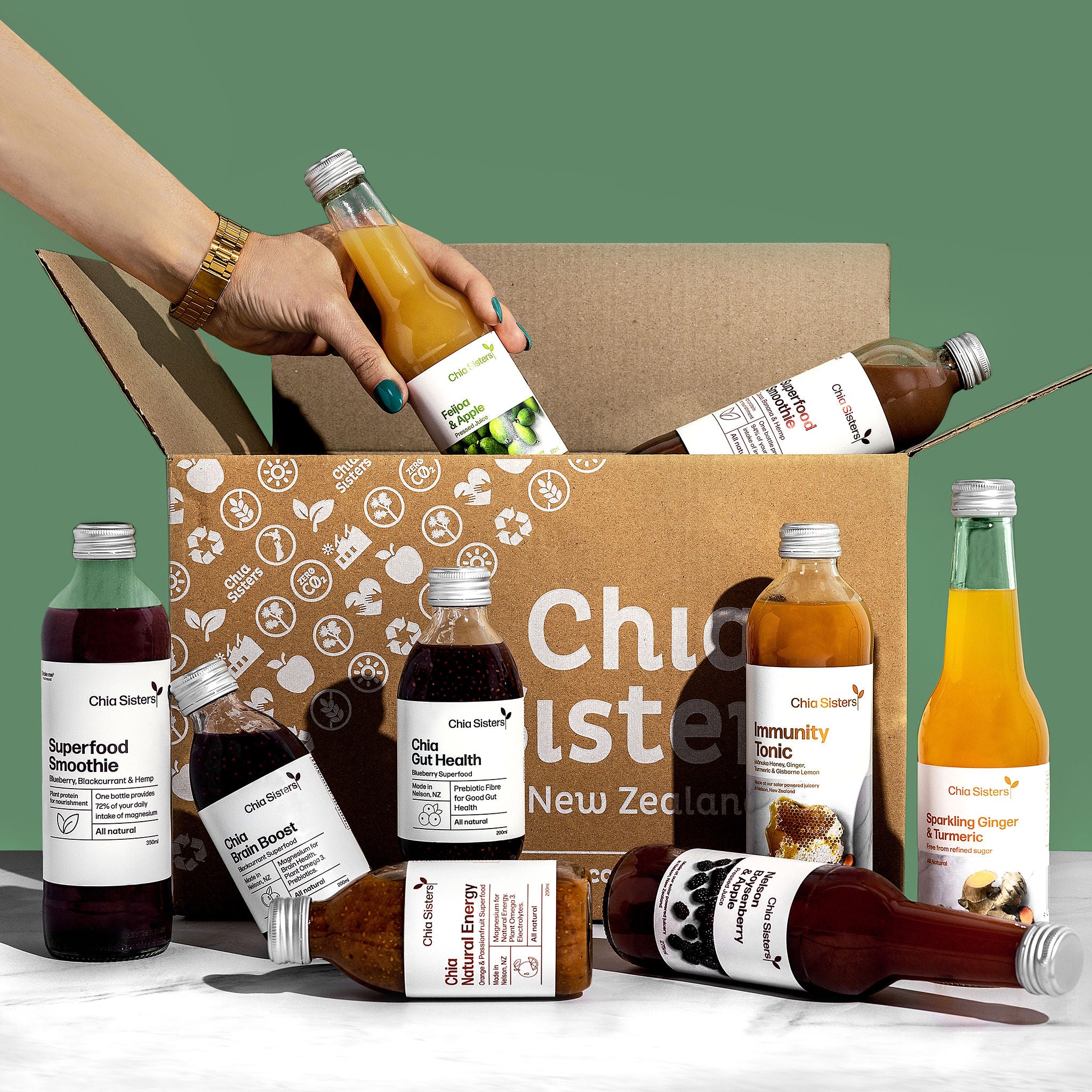 A curated package to restore and nourish
The Chia Sisters Health Pack is a collection of 24 of our most-loved health drinks. The drinks included have been chosen for their nutritional benefits and award-winning flavours, providing an all-natural source of nutrients for restoration and complete nourishment. 
What's inside
2 x ​​Chia Superfood Drink Natural Energy 
3 x Chia Superfood Drink Gut Health
3 x Chia Superfood Drink Brain Boost 
3 x Nelson Boysenberry & Apple Pressed Juice 
3 x Titirangi Feijoa & Apple Pressed Juice
3 x Sparkling Ginger & Turmeric Drinks
2 x Cacao Superfood Smoothies
2 x Berry Superfood Smoothies
2 x Immunity Tonics
Carton size: 24  bottles (varying in size). Please note, we will substitute in a replacement if we are out of stock of a specific drink.
Supporting our world
one sip at a time
All-natural Ingredients
B Corp Certified
Zero carbon Certified
New Zealand Made
Living Wage Employer
Climate Positive Certified
4.9
Reviews
4 Reviews
Love it!
Another fantastic Chia Sisters product!
New Zealand
Love the drinks!
Delicious!