Chia Sisters Mystery Seconds Box x12 Pack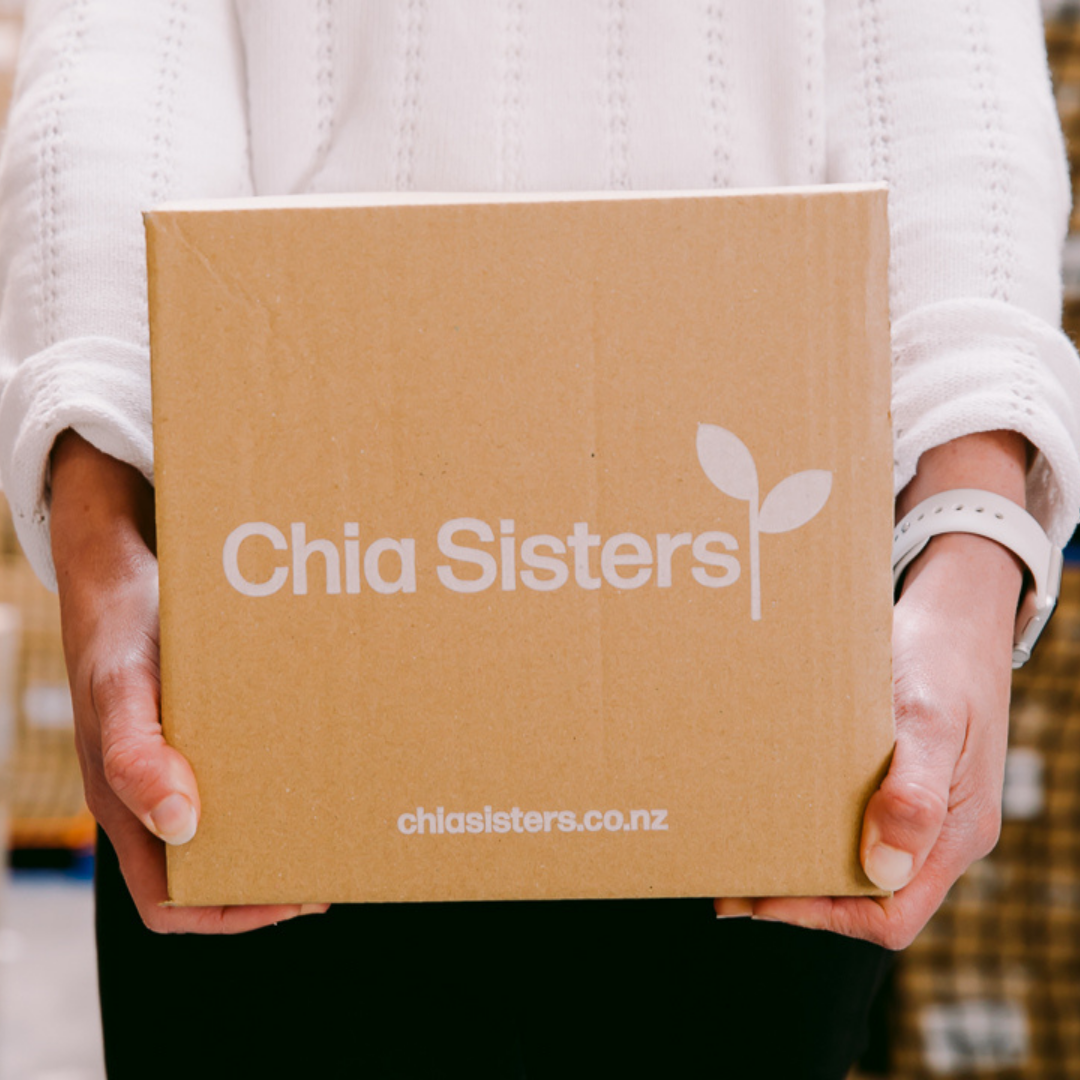 A surprise selection of drinks
Help us minimise waste with our Mystery Seconds Box — a surprise selection of Chia Sisters drinks that are in perfectly good nick for drinking, just a little imperfect for shop shelves.
Each box is completely random and always provides a different surprise. It could be all of one flavour or a mixture of many. The drinks will have slight cosmetic defects, like a damaged label or tamper tab*, but they're still perfectly safe and delicious to drink. 
What's inside
12 x bottles of Chia Sisters drinks — we can't take requests; the selection is completely random.
Terms
*Some tamper tabs will look damaged but have not been opened and are safe to drink.
Not for re-sale.
We cannot offer a discount on this product as it is already significantly discounted.
No exchanges or returns will be accepted.
Supporting our world
one sip at a time
All-natural Ingredients
B Corp Certified
Zero carbon Certified
New Zealand Made
Living Wage Employer
Climate Positive Certified
4.9
Reviews
4 Reviews
Love it!
Another fantastic Chia Sisters product!
New Zealand
Love the drinks!
Delicious!
Biohoney's Terry Bone: bees need us, too.
We chat with our Mānuka honey supplier about the special bonds between bees, beekeepers, and business.
Read the story