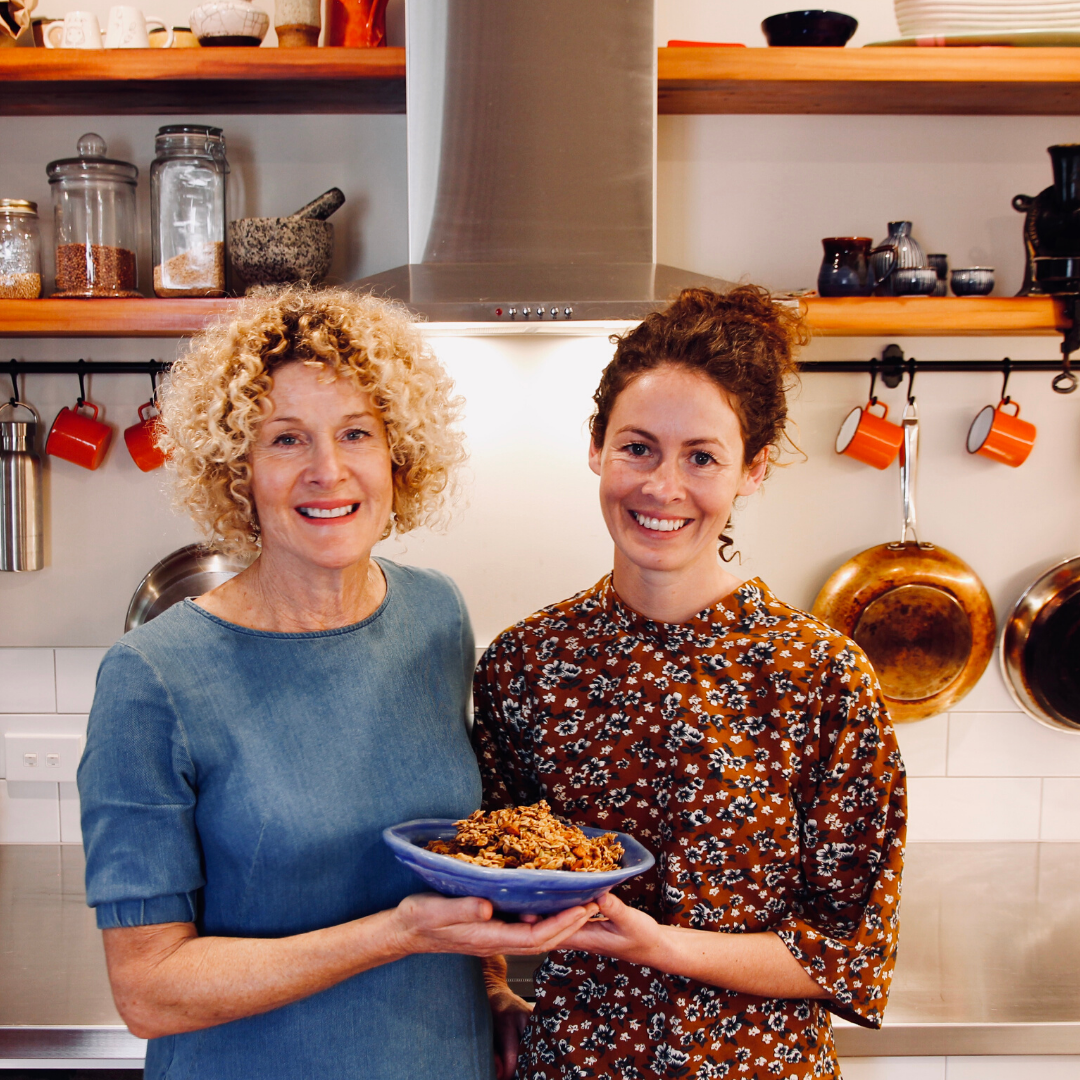 Batch-made
You know how homemade muesli always tastes better? That's because it's fresh, straight from the oven — exactly how our mum makes it. 

This muesli is not business as usual; no more sitting in a supermarket for weeks, strange moisture-absorbing sachets, or sugar disguised as syrup.
Our Mum's Muesli is batch-made by hand, using her original recipe. It comes in packages of 700 grams (twice the average size of store-bought muesli), and just like everything at Chia Sisters, Mum's Muesli is all-natural and packed with nutrients.
Free from added sugar
Rich in plant-derived protein
The perfect way to start your day
Nutrition Information & Ingredients
Shipping
Supporting our world
one sip at a time
All-natural Ingredients
B Corp Certified
Zero carbon Certified
New Zealand Made
Living Wage Employer
Climate Positive Certified
4.9
Reviews
4 Reviews
Love it!
Another fantastic Chia Sisters product!
New Zealand
Love the drinks!
Delicious!
You Can't See The Problem
As we move towards zero waste, we are replacing single-use plastic pallet wrap with reusable rope covers for all warehouse movements within our factory.
Read the story