Immunity Fruit Smoothie Mix 750ml x6 Pack
Mixed Case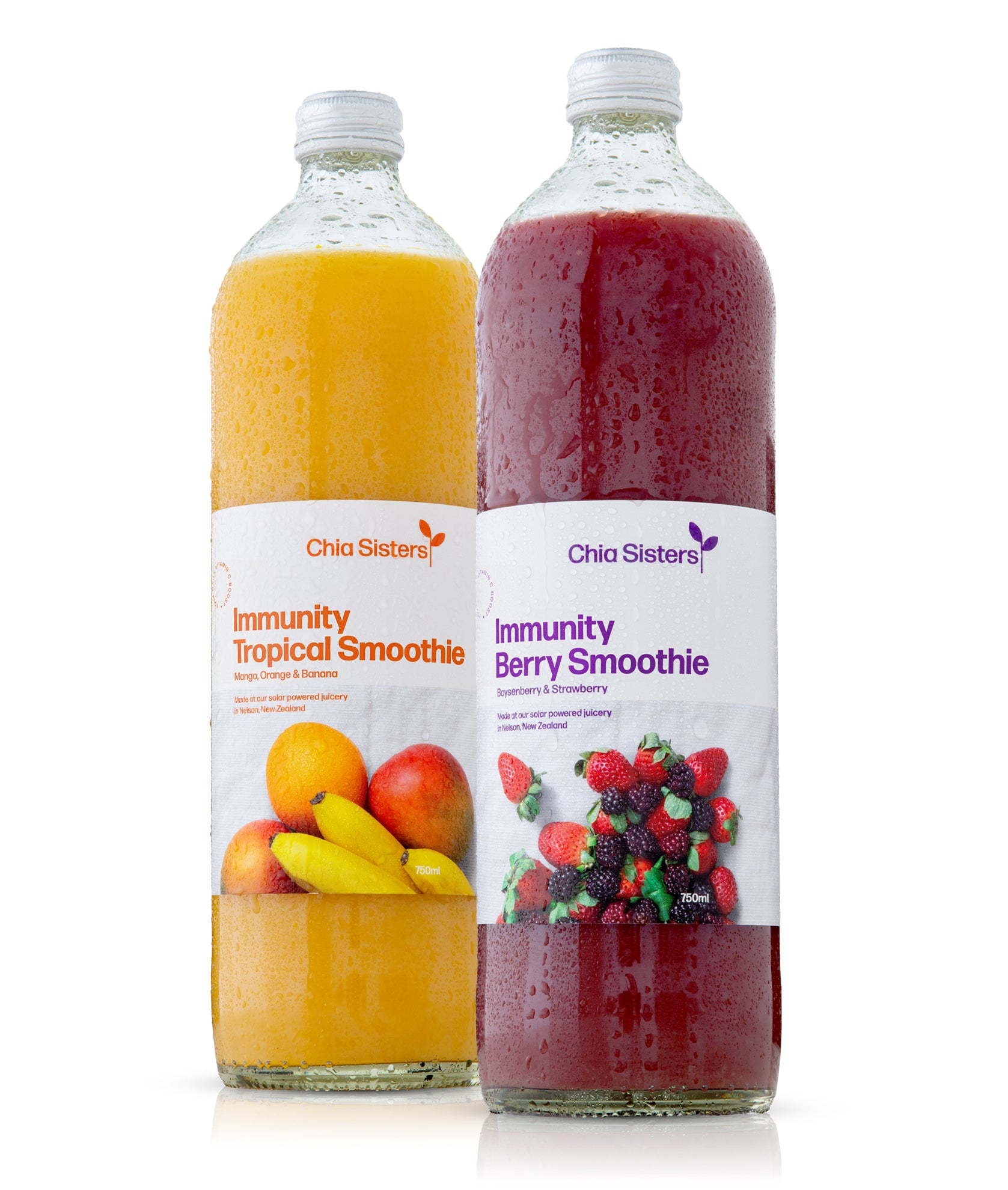 Deliciously natural
Our immunity fruit smoothies are pure blends of fresh fruits, sourced locally where possible.
The Immunity Fruit Smoothie mixed case come in two flavours. One is a sweet and tart pairing of boysenberry & strawberry; the other is a sweet and citrusy pairing of orange & mango.
‍
Supporting our world
one sip at a time
All-natural Ingredients
B Corp Certified
Zero carbon Certified
New Zealand Made
Living Wage Employer
Climate Positive Certified
Made using solar power
One of the ways we honour our responsibility to care for the planet is through our solar-powered juicery. With 32 solar panels lined across our juicery's roof, we can harness up to 16 kilowatts of energy per hour of sunlight. On sunny days, we produce more kilowatts than we need - so we send any excess energy back to the grid for others to use.
Learn more
Learn More
4.9
Reviews
4 Reviews
Love it!
Another fantastic Chia Sisters product!
New Zealand
Love the drinks!
Delicious!
Kevin Toughey on using Chia for performance
A qualified engineer and former big wave surfer, our production manager Kevin Toughey is happiest when in the wilderness with his bike. Riding roughly four time
Read the story