Meet the Team: Courtney (the one that keeps things running smoothly)
Courtney Holden's journey with Chia Sisters started long before she stepped into her role as the Orders Manager about 5 months ago. A major fan from way back, Courtney turned to the Chia Superfood drinks for extra nourishment to help her through her pregnancy back in 2019. She loved them so much that she has continued to share her experience with others to help them too. So, when Courtney popped on our radar to fill our important Orders role, we knew she was the perfect fit. We caught up with Courtney to hear her story.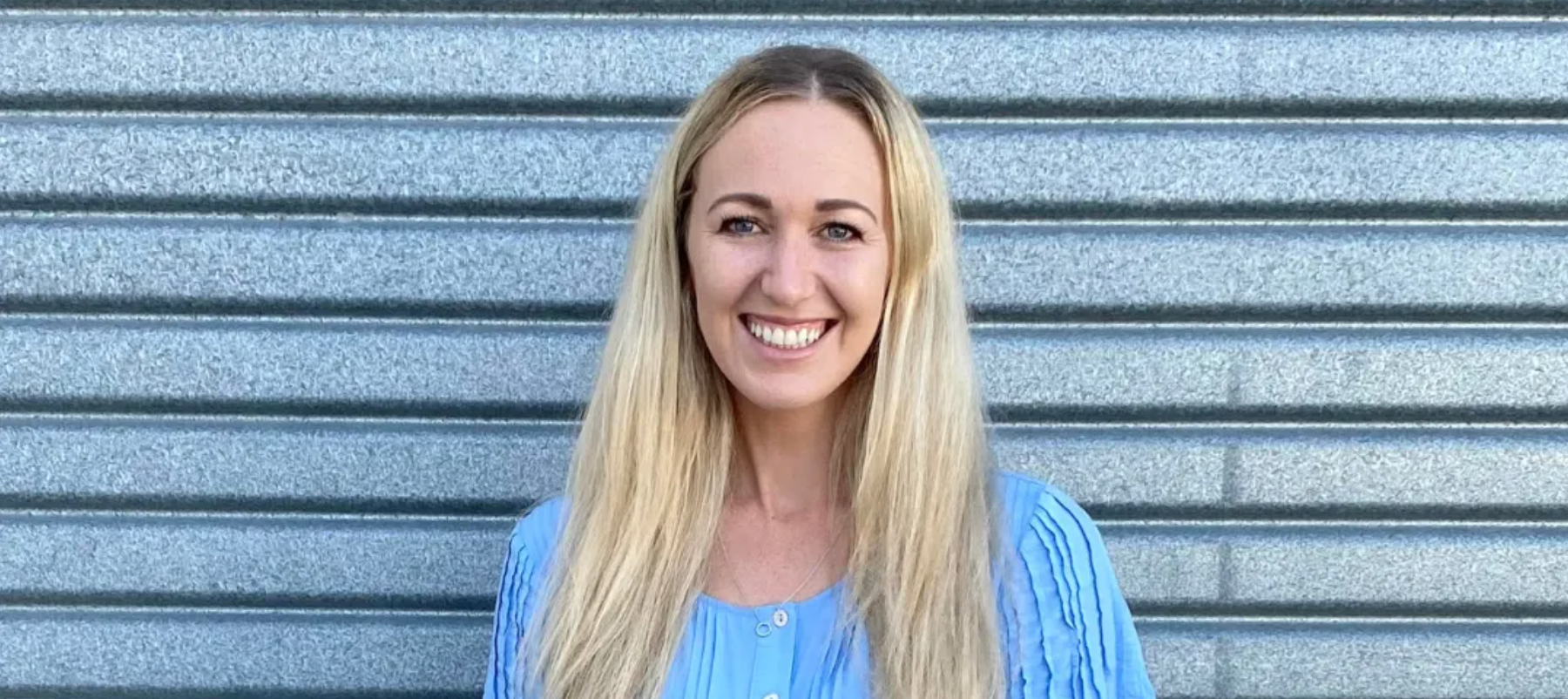 What is your first memory of Chia Sisters?
The first time I came across Chia Sisters was in a supermarket back in 2019. I was looking for a healthy option to keep me nourished while I was pregnant, and I was super intrigued by the Chia Sisters – they seemed to offer something so different in the health food sector.
I found the Chia Superfood range to be amazing as it helped to combat nausea which was a huge problem for me at the time. They are super high in magnesium which helped me with cramping too, which is also common when you're pregnant.
I also told my Women's Health Physio about them and now she recommend the Chia drinks to her clients too.
So I guess I was a major Chia Sisters fan well before I joined the team late last year!
‍
What drew you here?
I've always viewed Chia Sisters as an iconic Nelson company that is something special to the region.
I'm inspired by the innovation and foundations that Chloe and Florence have laid to strive forward in the sustainable business space. Chia Sisters is a company who are challenging the ideas and norms of consumers and the food indsutry, and making them think more about how our food and beverages are made.
The drinks are also DELICIOUS too!
‍
Tell us a bit about your typical day at Chia Sisters.
First thing's first, a catch-up with Kevin (our Production Manager) and Lisa (our Admin Manager) on what's been happening in the last 24 hours.
I then pop into the warehouse and grab a Chia Gut Health to start my day off right.
Then it's the mahi. Processing orders from multiple customers including our amazing cafes, supermarkets and other health food and specialty stores. I ensure that everyone's orders arrive in time and intact.  
An honourable mention for Friday Mornings – which is the unofficial 'Doughnut Morning' organised by Lisa. We think it's important to keep the balance!
‍
What is your favourite Chia Sisters drink?
I love Sparkling Ginger Turmeric in the summer and Chia Gut Health Blueberry as an all-rounder (and a great nutritious snack replacement).
High moment/s so far?
There have been quite a few but the stand outs for me have been
Receiving the incredible feedback from our customers, suppliers and friends on our recent rebrand.
Hearing how people incorporate Chia Sisters drinks in their day-to-day life.
Our team bonding biking session up Codgers Mountain Bike Park, followed by a beer and some hot chips!
The night of Thursday 24 November – when we took out both the Climate Action Leader award at the Sustainable Business Network Awards, and the Beverage Award at the New Zealand Food Awards. That was a night for celebrating!
‍
What do you think everyone should know about Chia Sisters that they probably don't?
I don't think people fully realise the health benefits our drinks, particularly our functional range. They're not just your average juice or soda, they actually make you feel good and provide health benefits unlike any other drinks I've had before.
‍
What can we find you doing when you're not at work?
You'll find me spending time with my beautiful son Tommy and husband James.
James is a trainer for the Tasman Mako so we love to get friends and family together to support the Mako at their home games. We also like to organise little day trips around the region with family and friends too.
You'll also find me hitting up a yoga session or two at City Fitness and playing some Tuesday night social tennis with the girls.
‍