Our take on the latest IPCC Assessment Report and what you can do now to take action
On February 28 the IPCC released the Sixth Assessment Report that considers the causes, impacts and solutions to climate change. It makes for grim reading although we have a narrow window of opportunity to change the outlook.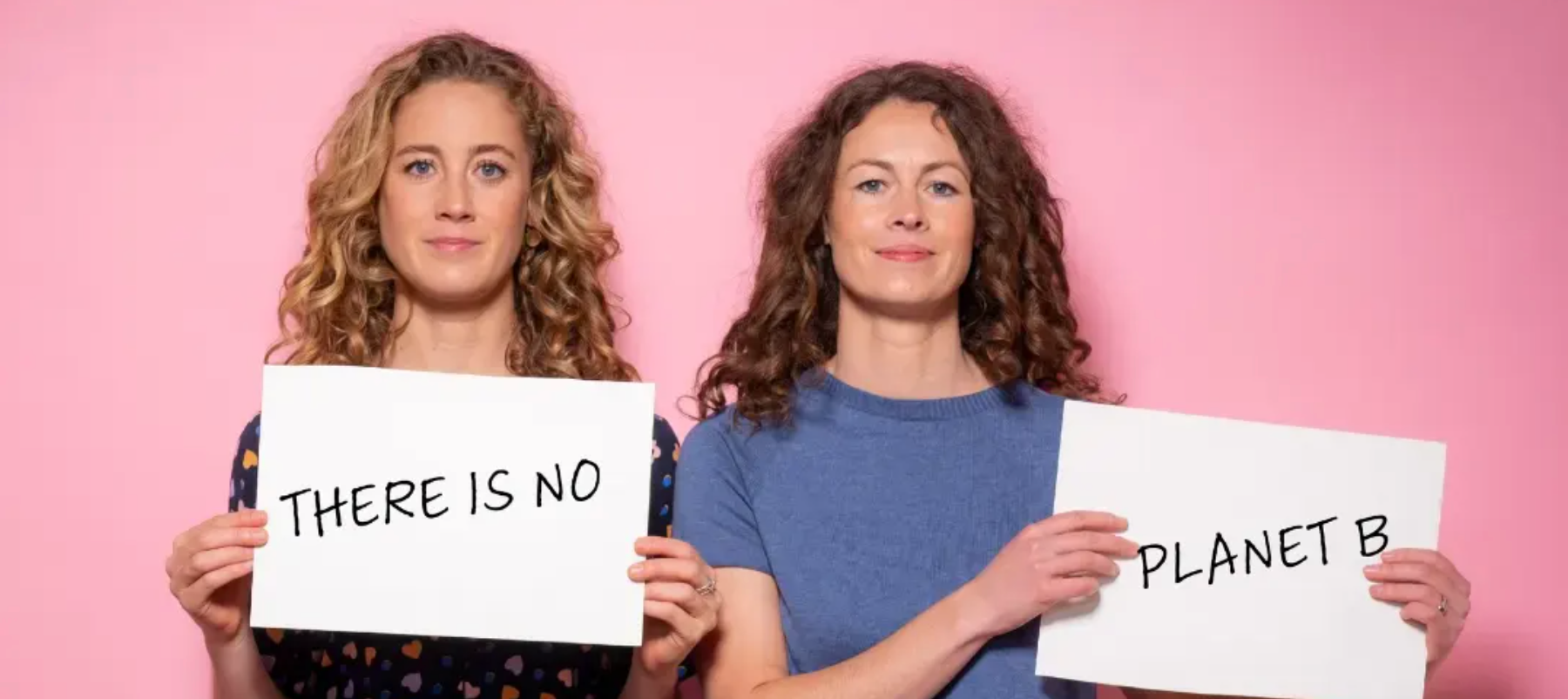 "Any further delay in concerted global action on adaptation and mitigation will miss a brief and rapidly closing window of opportunity to secure a liveable and sustainable future for all."
— IPCC Sixth Assessment Report released 28 February 2022
‍
Here are the standouts from the report:
Climate impacts are hitting the world much faster than modelers expected. The report explains the magnitude of climate change in much larger terms than any of the previous IPCC assessments.
Interdependence: Climate change is increasingly being understood as an issue intertwined with ecosystems, biodiversity and human society. This also means the impacts are connected: climate change interacts with other global trends like unsustainable use of fossil fuels, growing urbanization, and the increasing division between rich and poor.
This is no longer a future issue: human-induced climate change has caused increased heat waves, droughts and floods and other disasters that have pushed plants' and animals' tolerance thresholds. This has driven mass mortalities in species such as trees and corals and exposed millions of people to acute food and water insecurity.
Disproportionate impact: Across sectors and regions the most vulnerable people and systems have been and continue to be disproportionately affected.
Today's development patterns are unsustainable: today 3.3 to 3.6 billion people live in societies that are highly vulnerable to climate change largely due to over production and consumption that is driven by corporations. That is almost half the worlds' population. On the current trajectory the number of people exposed to climate hazards will increase.
Complexity: Climate change impacts and risks are becoming increasingly complex and more difficult to manage. For example, in cities, climate change is not just impacting the weather but people's health, property and infrastructure, energy, transportation systems.
Long term vs short adaption: Maladaption is increasing. Maladaption describes actions to combat climate change that focus on risks or sectors in isolation and for short term gain without looking at the big picture. For example, fire suppression in naturally fire-adapted ecosystems or hard defenses against flooding like sea walls. These actions reduce space for natural processes, limit resilience and increase long-term vulnerability. This often makes adaptation more expensive in the long-term.
Political commitment: and follow through that prioritises equity, justice and indigenous voices across all levels of government is critical to mitigate and adapt to climate change for a liveable planet.
The limit is 1.5 degrees: today the average temperature is 1.3 degrees above pre-industrial times. Even temporarily overshooting the 1.5 degree mark will result in irreversible and severe impacts.
The time to act is now: there is a narrowing window for action "Any further delay in concerted global action on adaptation and mitigation will miss a brief and rapidly closing window of opportunity to secure a liveable and sustainable future for all." The scientific evidence is unequivocal: climate change is a threat to human well-being and planetary health. Many solutions to climate change exist. The time to act is now.
‍
How is Chia Sisters taking action?
Businesses are a key driver of climate change and must be part of the solution. Chia Sisters is just one small player but we want to lead by example in this space.
Measuring carbon emissions. We believe that measuring must be the first step for every business. If we do not know where the problem is, then how can we be effective in creating solutions? You can see our full carbon emission footprint here.
Reducing carbon emissions.
Our big hotspot is freight so we have committed to replacing all air freight with sea and road freight which uses 12 times less carbon (and up to 50 times less carbon for international delivery).
In 2018 Chia Sisters shifted into its own premises and decided to line the juicery (a refurbished brewery) with solar panels. The panels can harness up to 16,000 watts of energy per hour. We are still connected to the grid, which makes sense given our factory runs during the day. When the sun is shining we can produce more electricity than we use so we can sell the excess back to the grid. When it's night or it's raining we can pull back from the grid. Lucky for us we live in sunny Nelson.
Insulation. We insulate our bottling line and hot water tanks to maximise energy efficiency. We also work hard to make small changes: we maximise fresh air flow to keep the temperature cool in the summer rather than pumping the AC. We upgraded our office with double glazed windows so that we do not use as much heating in the winter.
At Chia Sisters we bottle in glass. Virgin glass is made from sand, a natural resource that is infinitely recyclable. By contrast, plastic is made from coal, oil and gas; fossil fuels that are drawn out of the ground and can never be returned. Our next goal is to sell a greater portion of our tonics, juices and sparkling waters in kegs and refillable vessels.
We lobby the government to take stronger action on climate change. There is a rapidly closing window of opportunity to secure a liveable and sustainable future and we believe that is worth fighting for. We make submissions to central and local government on the Zero Carbon Bill, Sustainable Procurement Policies and other climate-related legislation.
We empower the Chia Sisters team to make change. To have an impact we need to be thinking about climate change from a systems perspective, with every stakeholder involved. That means that every person has a part to play. Some awesome changes our team in Te Tauihu have taken on include:
Creating a collection system for aluminium caps (we happen to drink a lot of nutritious drinks at work so there are a fair few of these). The caps are recycled with the profits going to fund childrens' dialysis.
Setting up a compost in our staff kitchen that is delivered to Nelson Compost Community every week.
Taking a serious role in Aotearoa Bike Challenge with 684km cycled by our team already this year.
Most importantly, when we measured our carbon emissions in 2019 we realised that the biggest role we could have would be inspiring and working with others to support them in their journey to reduce carbon emissions and share climate solutions. We launched Businesses for Climate Action later the same year and are now working with over 100 businesses on reducing emissions.
How can you take action?
When we think about climate change from a global perspective, every person has a role to play. Here are a few things you can do in your workplace:
No change too small: congratulate those in your workplace who are putting in the mahi. It might be bringing a keep cup to work, sorting the workplace recycling or biking to work. Lift up the people taking the small actions and encourage them to become your workplace norms.
Inspire your team: share resources such as podcasts, books and Instagram accounts to inspire individuals. A great place to start is to listen to Drawdown Labs director Jamie Beck Alexander's recent talk here on how every job can be a climate job.
Have you enjoyed less travel during lockdown? Encourage your workplace to continue replacing in-person meetings with Zoom calls, especially when that meeting would require flying. For most industries Zoom meetings have become the norm. It saves you time and it saves your workplace money.
Share what you are doing and build climate into your company's future strategy. This is important for the environment but also makes financial sense. Almost 90% of consumers studied in Ikea's Global Survey spanning 14,000 adults across 14 countries were willing to change their personal behaviour to tackle climate change.
Encourage your workplace to share climate solutions with other businesses or if your industry has a group working on climate change, support it! Collaboration is critical to reaching a safe climate future. By transparently sharing ideas and solutions we can make change faster.
Think about the local and central government policies that impact climate change. Can your workplace take a stance on supporting government initiatives that will lift the standards for your industry? What would make it easier for your company to have less environmental impact? For example for Chia Sisters a centre that could wash and redistribute glass bottles would mean that we could reuse existing bottles - so this is something we are working on.