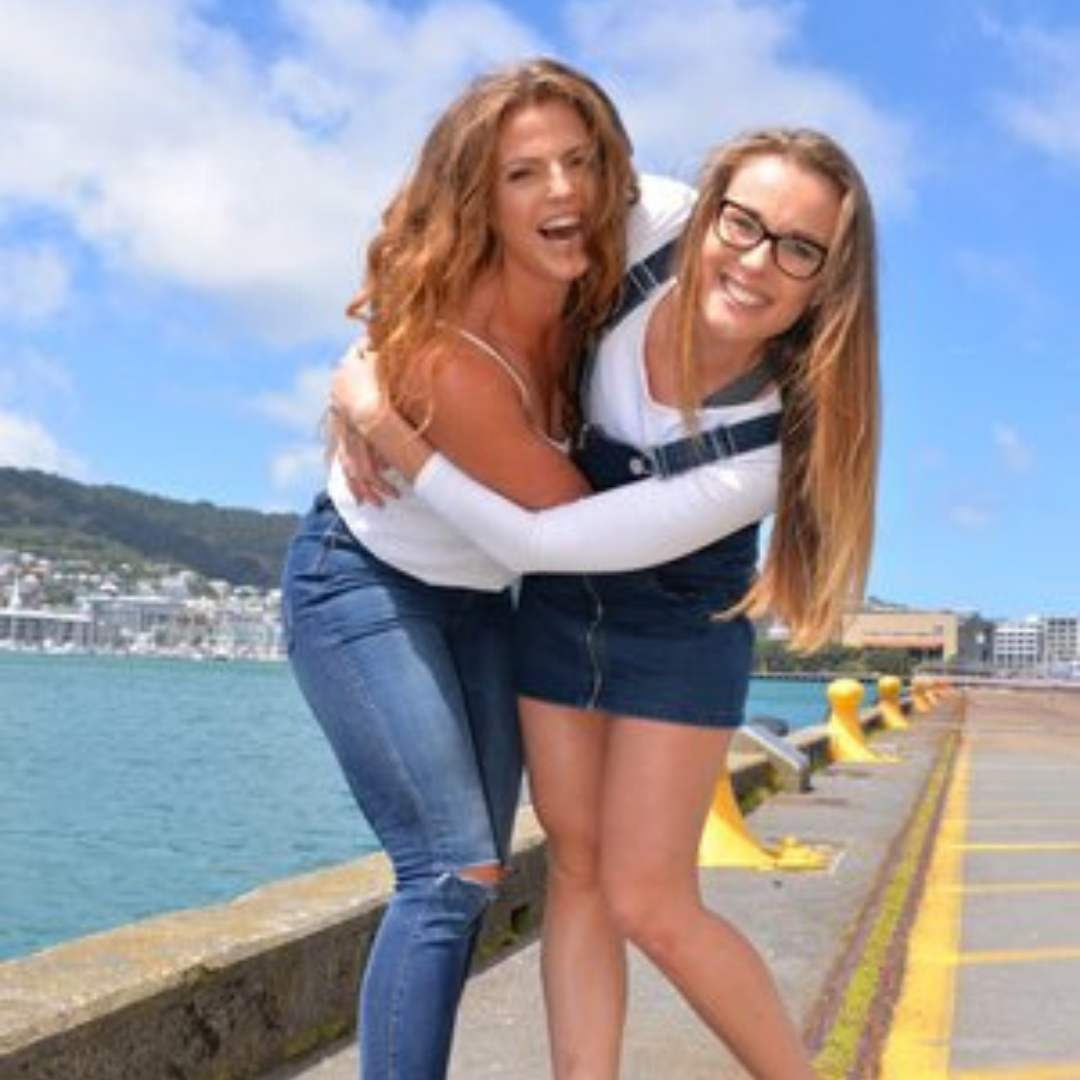 Written by Chia Sisters blogger Anna Watson According to Courtney and Abbey, co-founders of Body Love NZ, there is no such thing as a perfect time to start a venture. So in March last year, they just went ahead and made a start. Their latest Body Love Retreat camp sold out in just 48 hours. The key to their success? They maintain that "we aren't people you should look up to, we are people who are beside you helping each other grow and love every single day!" We chat to Abbey to find out more behind the #bossladies of Body Love NZ.
The spark for Body Love NZ
Body Love NZ grew from Courtney's disappointment in the traditional personal trainer / gym model. She had chosen to be a personal trainer because she believed that she could help people feel good about themselves and their bodies. In reality, Courtney saw that when clients stepped on the scales "they were basically weighing their self esteem" which inevitably had a negative effect on any progress made up to that point.
Courtney decided to flip this broken model on its head, to focus instead on how her clients felt and how much progress they were making with their fitness and strength. No scales needed! From here, Courtney's bootcamps were born; Body Love Blueprint, which focus on health and happiness through nourishment of the mind, body and soul.
Body Love NZ is the brain child of Courtney and Abbey, established in March 2016 after a good year of mapping out dreams and goals on paper. "The stars aligned early last year and we decided to take the leap then, it just worked, it was an overwhelming feeling of now or never. We never looked back!"
The challenges
Co-founding a venture, even one that puts passion and work together, is not without its challenges. Courtney and Abbey have tackled (/are tackling!) a number of hurdles. "Some are bigger than others; ensuring our friendship stays strong and respected throughout the time has been a top priority."
Along with finding enough time to squeeze part-time work around Body Love, finances are a constant challenge; both the management side and revenue side. "If we had one wish granted, it would probably be to have an accountant! Book-keeping, taxes, GST; does anyone understand this stuff?!"
Doing away with doubt and difficulties
The Body Love strategy to tackling the ups and downs of their entrepreneurial journey is possibly the best I've heard yet. They immediately quote Hagrid from the Harry Potter series: "What will come, will come, and we will meet it when it does."
Translation: relentless optimism. "Basically we stay positive, we live in possibility, and above all we stick together!" Courtney and Abbey have tested this approach enough times for it be almost foolproof; "it's become the thing now that when we say it's going to be OK, we know it's going to be OK."
The positivity and self-confidence upon which Body Love was built shines through in how Courtney and Abbey live their entrepreneurial journey: "There is absolutely no doubt that embarking on any journey into the unknown is going to have you facing a number of challenges. It's how we meet them that generally dictates the outcome, we try and live by what we preach and that includes resilience, balance, and gratitude."
Stick to what you know
Courtney and Abbey acknowledge that the issue of body image is definitely not specific to women. However, they point out that this issue has been shown to be more female dominant issue. "With Body Love NZ we have decided to stick to what we know; and that's how we as woman work. We are very aware that this is an issue that men struggle with as well, and its safe to say that there is definitely space for a males version of what we do, but unfortunately this wont likely be engineered by us."
#bossladies (a.k.a. Body Love NZ's role models)
Courtney and Abbey can point to a number of role models (including both their mums). But one role model that fits pretty perfectly with everything Body Love NZ stands for is Revie Jane – the Gold Coast gal behind 'Crossfit Babes'. "She is the same age as Courtney and I, runs an epic empire of empowered, active woman, continues to spread the word of self love and authenticity, coaches in her own Crossfit box, runs online programming, and still finds the time to raise the cutest baby in the entire world alongside her super-dad husband, Clay. Revie is everything we stand for, and everything we hope to spread in New Zealand. #bossladies!"
Social media 101: Detox. Immediately.
Body Love NZ splashes some pretty powerful, positive messages over its social media channels. But the first piece of advice Abbey gives is to do a social media detox. "Are the images and posts that pop up on your feed making you feel great about yourself or do they make you feel guilty, lazy, and not good enough? If it's the latter then you need to hit that unfollow button!"
Body Love sees social media simply as a tool. Likes, followers and comments may be exciting to tally up, but Abbey and Courtney are wary of the toll that social media can have on women striving for perfection. "Life isn't perfect so there's no point in pretending like it is. Positivity is awesome but vulnerability goes a long way too."
The vision for Body Love NZ
Courtney and Abbey have a pretty epic goal for 2022; a Body Love Hub which acts as a space for bootcamp, yoga, meditation, guest classes, a small library space, a cafe, room for support groups, hobby groups, and more. "It would be a place for every woman to come and find something they identify with, people to connect with, somewhere to be unapologetically themselves!" And to top it all off: "we would have a rad camper van parked outside that we would use to go on adventures and spread the word of self love!"