Meet our Team: Kevin (the one that keeps the place running)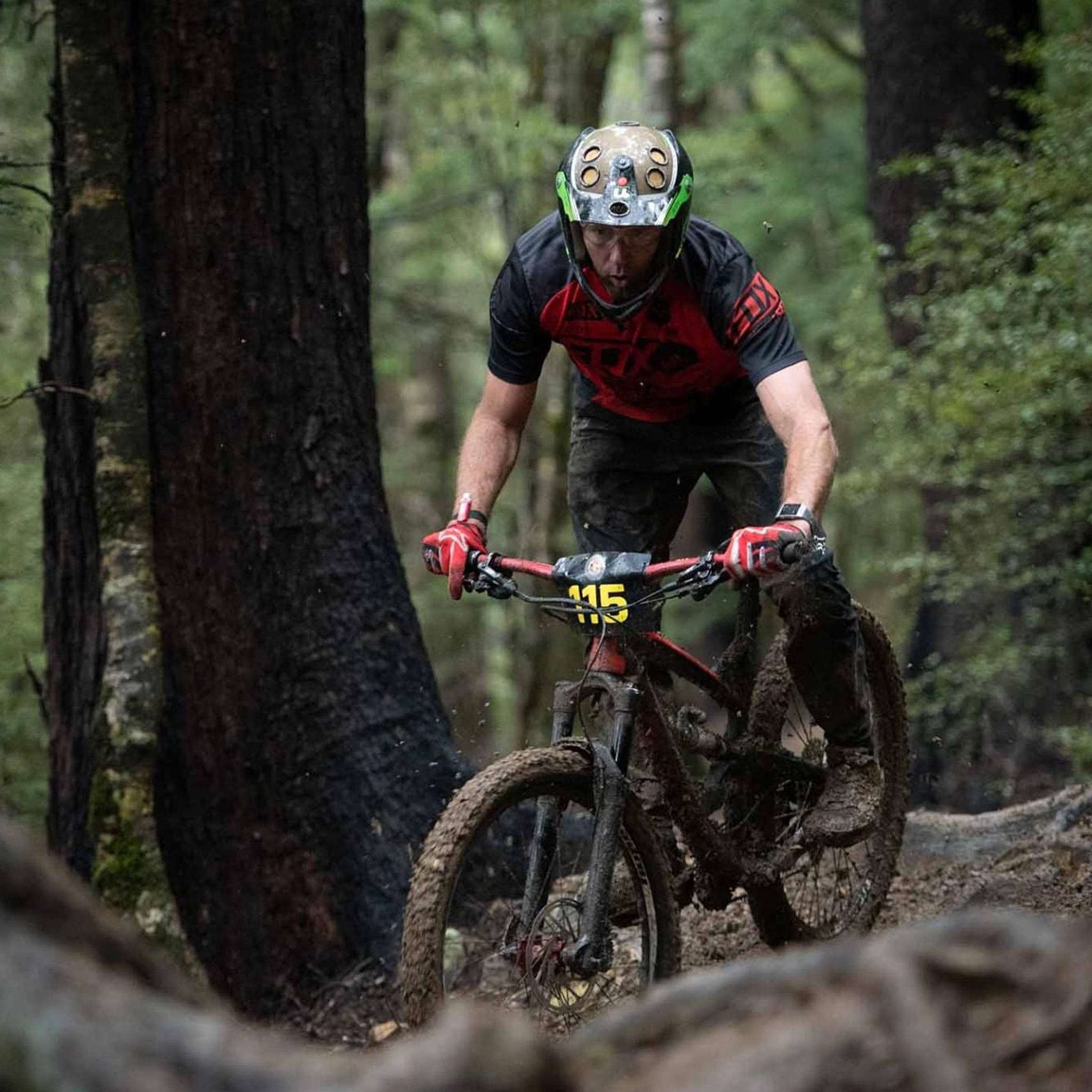 Meet our Production Manager Kevin Toughey. Easily the best mountain biker on the Chia Sisters team, Kevin is also an incredible engineer, dedicated juice expert and always knows what to do if something goes awry in the production room. In his own words...
I knew as soon as I walked in here that I wanted to come and work for Chia Sisters. I had a conversation with Chloe and Florence and that was it. I went home and talked to my wife Dawn and she said: "If you want to take a chance, do it and if it works out, it works out." It did! I could tell straight away when I met Florence and Chloe that it would just be better for my wellbeing, my mental health. I can ride bikes more often too, because of the hours, which is awesome!
Working here, a lot of things about me have changed. Dawn can't believe it! I no longer drink sugar in my coffee. Dawn used to refuse to buy me a coffee because I'd want a Flat White with four sugars. I also used to drink coke. There was a stage where my friends would say "If you ever see Kevin walking around without a coke in his back pocket, he was sick." I'd have a two-litre coke at work and a two-litre coke at home a day. Now I don't drink it at all. I'm a lot more calm. It's just such a nice environment to be in. There's so much less stress. My two daughters Amy and Meggan will tell you that they've seen a lot more of me too, which is cool.
To be honest, when I first started here, I didn't even really consider what they did. I used to work in an industry where I made racing car gearboxes. Going to racetracks and watching cars race around burning fuel all day. Coming here, we're riding bikes and surfing instead. When you start working in a place that starts making you think about the environment daily, it does change your opinion on the way things are going, even at home. Like recycling and considering different containers because of the waste you're potentially causing... A lot of things about this place have changed my outlook. If you ask Dawn she'll laugh and tell you, these girls have changed Kevin so much. 
If I ever did go anywhere else, I'd hopefully be able to encourage positive changes in other businesses. Because it does make so much sense: if everybody made small changes, I'm sure there would be huge changes globally.
My biggest challenge in this place is ensuring we have the right products at the right time. We never want ingredients sitting around, everything has to be freshly made. This means I have to try to predict the way people decide to buy certain products. It's interesting when you compare to the year before, people change their preferences. Potentially it's to do with COVID. Anything with orange now sells well, I think people are looking for Vitamin C.
Out of every single product in this entire place, my favourite is Blueberry CHIA. I also like the Sparkling Boysenberry. I drink Sparkling at work, and I drink tons of Blueberry when I'm riding my mountain bike. I'll probably go through a box in a week. When I go for a ride, I'll take two CHIA with me. One for pre-ride, one for post-ride. It's a better pre-ride drink for me, gels and supplements make me too thirsty. I drink a small CHIA and go for an hour and a half bike ride without needing to take water.