Meet our Team: Elliott (the one that got away)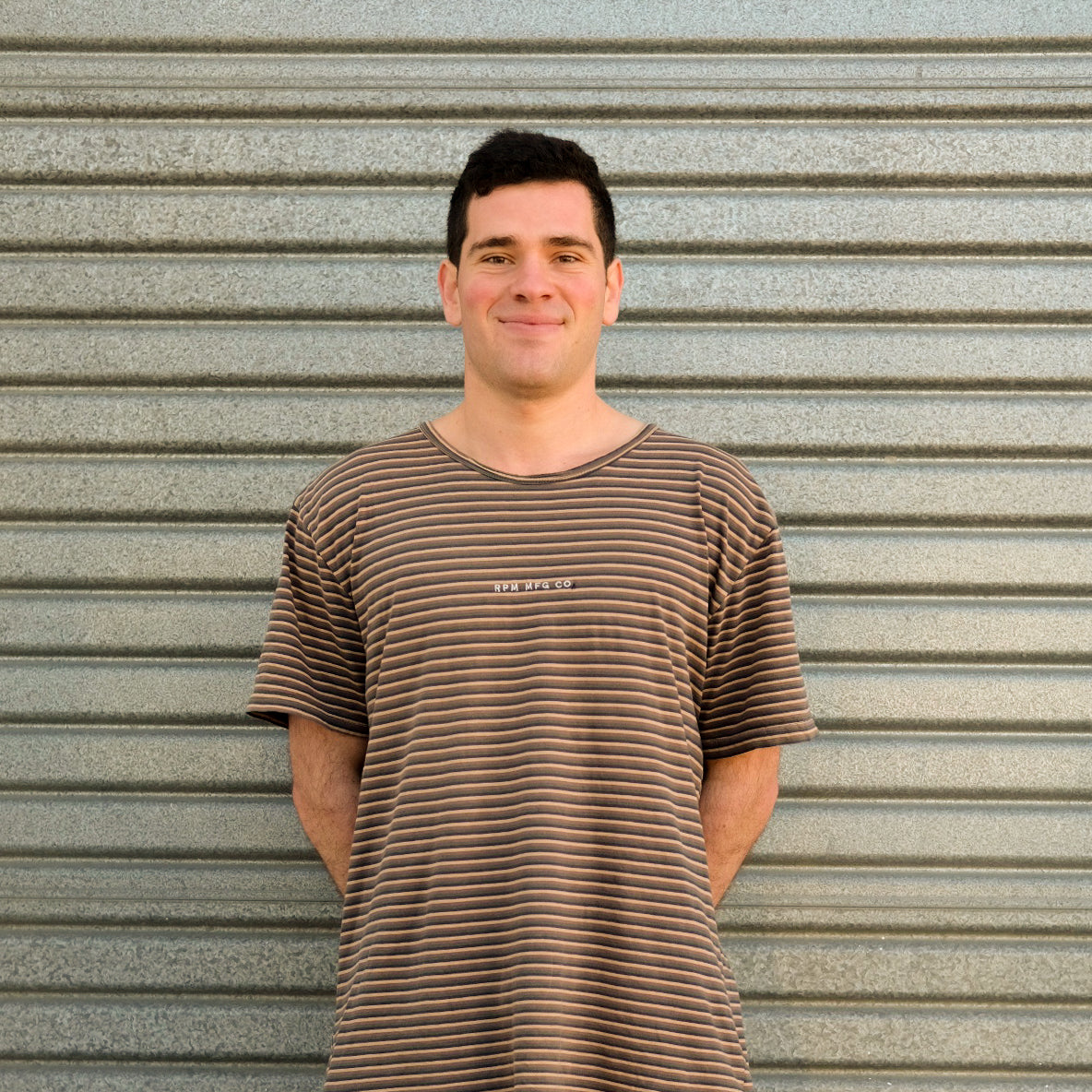 Occasionally you meet employees and you can't help but wonder if one day you will be working for them. Our Despatch Manager Elliott Moss-Pearson is one of those.

By the time he'd finished his Environmental Management degree at Otago University, Elliott already had three businesses on the go with his friend and business partner Ben (yes THREE.) He said: "I was working full time on my own companies for a few months before I picked up a job here. It wasn't a financial thing, it was because I wanted to be at the coalface of a business that was doing really cool things. I've worked for a few other companies and it's interesting being involved in a business where the only motive isn't profit. I really admired Chia Sisters because of how you balance success as a business with being a role model for good environmental practice."

Elliott has been an essential player in the Chia Sisters team for the last twelve months. During our biggest ever shake-up, COVID-19, he manned the Chia Sisters office and warehouse alone for the full lockdown period. Elliott was just four weeks into his job at Chia Sisters and three months out of uni. To say it was a sink or swim environment would be an understatement. During that time we pivoted to a new eCommerce platform (Elliott helping with the final edits and creating, with his business partner, the Facebook ads that would generate almost our only income for the April quarter), launched six new lines, and an online market with over 16 local Nelson products. He said: "Watching you adapt and transition your models through COVID as rapidly as you did I learnt a lot. You had a real hill to climb considering how heavily you relied on cafes, and I think you adapted really well and I took a lot out of that." When we came back from 12 weeks of working from home, all operations were running smoothly, the warehouse was reorganised to fit in all the new goods for the local market, the office was spick and span, and the only thing that was non-recognisable was Elliott himself - shaded behind a good two inches of lockdown-beard.

We asked him how he'd found his experience working here: "There's a high level of trust within this workplace. There's also an expectation of excellence without pressure being applied. What's unique about this business is that everyone that works here believes in the bigger environmental stuff and the positive externalities of the company existing. Employees here actually are brought into the company brand and want to see the business succeed purely out believing it's a good thing, not just to keep the boss happy. It's a very forthcoming workplace with helping each other out, covering for each other."

Elliott's focus for the next wee while will be on his business November Rain Co. November Rain is an eco-friendly rain poncho business started in 2017 as a vehicle to fund water projects in Zambia, Malawi and Northern Thailand. Elliott and Ben acquired this company in late 2019 and are aiming to continue that mission and grow its impact on these projects. He said: "November Rain was a bit of a leap of faith, and a venture out of my comfort zone but the opportunity to do business in North America was too good to pass up. While the apparel industry is new to me, the improvements we can make right from the get-go means this is a great opportunity for us and it is another company which allows me to practice philanthropic and sustainable business!"

Thank you for your fantastic contribution Elliott! We're really excited to watch you grow your own company from Wellington and if you ever get sick of the wind and want to come back to sunny Nelson, the door is always open, even if it is just for a bike ride or a bit of banter.